Enjoy forums? Start your own community for free.

Welcome to JohnnyDeppReads!
Johnny's still filming MORTDECAI MUSTACHE MYSTERY in the UK, and we are all watching for photos and sightings of him, as they continue to work on this film.
Register now on JDR! Registered members can see all new posts quickly and all areas of our community are open for all to see, you can also comment or share Depp news here on JDR!!
Join our community!
If you're already a member please log in to your account to access all of our features.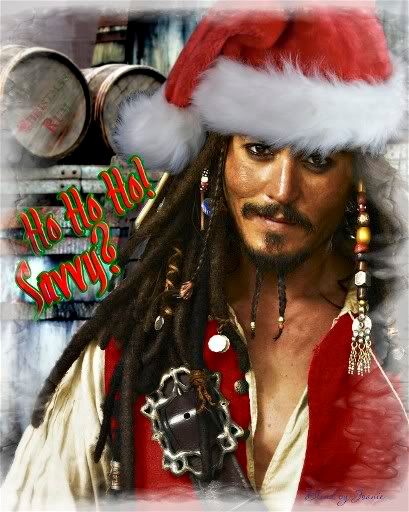 JohnnyDeppReads - a place to discuss the news, books, plays, projects and materials relating to the works and interests of multi media artist Johnny Depp.
With respect to Mr. Depp we ask that no identifying images of his children be posted here.
Forum
Topics
Replies
Last Post Info
JDR talks to "Public Enemies" Bryan Burrough
Bryan Burrough spoke to JDR
Forum Led by: Karen
2
30
Aug 18 2009, 11:27 PM
In: public ememies
By: bloodydeathgirl
JDR talks with John Michael Bolger
Co-star in "Public Enemies" as Martin Zarkovich
Forum Led by: Karen
2
34
Feb 17 2009, 09:42 AM
In: JOHN MICHAEL BOLGER - the 2...
By: wwjdd
JDR talks with MICHAEL BENTT
PE's Herbert Youngblood
Forum Led by: Karen
1
12
Jul 3 2009, 06:47 AM
In: JDR talks with MICHAEL BENTT
By: Sarah!
JDR talks with Christian Stolte
Public Enemies' "Charles Makley"
Forum Led by: Karen
1
15
May 18 2009, 03:41 PM
In: JDR visits with PE's Ch...
By: Mim!E
JDR talks with Ellen Poulsen
Author of "Don't Call Us Molls"

2
11
Dec 12 2008, 05:35 AM
In: Our conversation with Ellen...
By: jeppody
Sweeney Todd - Companion Book
JDR talks to Mark Salisbury
Forum Led by: Admin, herestoyou, jeppody
1
9
Jan 16 2008, 07:00 PM
In: Mark Salisbury - A JDR Q&A
By: deppaholic
JDR talks to Keith Buterbaugh aka Judge Turpin, From the National Tour of Sweeney Todd

Forum Led by: Karen
1
15
Nov 1 2007, 05:37 PM
In: JDR talks to Keith Buterbau...
By: Depputante
JDR exclusive interview w/ Disney author Rob Kidd

Forum Led by: Karen
1
10
Feb 24 2008, 06:00 PM
In: JDR chats with Disney autho...
By: Karen
JDR talks with Gordon Dalhquist
Author of "The Glass Books of the Dream Eaters"

1
11
Jan 5 2009, 01:14 PM
In: JDR talks with Gordon Dahlq...
By: HeidiGrant40
Rex Mundi
JDR talks to Arvid Nelsom
Forum Led by: Admin, herestoyou, jeppody
1
0
Mar 7 2007, 07:28 AM
In: JDR'S Q&A WITH ARVI...
By: Karen
Shantaram
JDR talks to Gregory David Roberts
Forum Led by: Admin, herestoyou, jeppody
1
0
Feb 27 2007, 06:51 AM
In: JDR TALKS TO GREGORY DAVID ...
By: Karen
The People's Act of Love with James Meek

Forum Led by: Admin, Karen, ivycastle, herestoyou
1
2
Oct 23 2008, 01:35 PM
In: Q&A with James Meek, au...
By: Karen
The Ginger Man with J.P. Donleavy

Forum Led by: Admin, Karen, ivycastle, herestoyou, jeppody
1
2
Jun 3 2008, 08:17 AM
In: Q&A with The Ginger Man...
By: Karen
POTC From the Magic Kingdom to the Movies with Jason Surrell

Forum Led by: Admin, Karen, ivycastle, herestoyou
1
1
Jan 5 2007, 11:43 PM
In: Our Q&A with Jason Surrell
By: Karen
The Libertine with Stephen Jeffreys

Forum Led by: jeppody, Admin, Karen, ivycastle
1
0
Jan 6 2007, 02:49 AM
In: Q&As with The Libertine...
By: jeppody
A Long Way Down with Nick Hornby

Forum Led by: jeppody, Admin, Karen, ivycastle
1
0
Nov 25 2006, 08:47 PM
In: Q&A with Nick Hornby
By: Karen
Inamorata with Joseph Gangemi

Forum Led by: jeppody, Admin, Karen, ivycastle
1
0
Nov 25 2006, 04:04 PM
In: Q&A from 2005 INAMORATA
By: Karen
Ed Wood (Larry Karaszewski)

Forum Led by: jeppody, Admin, Karen, ivycastle
1
2
Oct 18 2007, 04:25 PM
In: ED WOOD's screenwriter
By: Karen
NOTICE: This site is maintained and updated by its owner, site moderators and fans of actor Johnny Depp, and is in no way affiliated with Mr. Depp, his family, agents or company. Copyrights and trademarks for the films, articles, music, books, photos and other promotional materials are held by their respective owners and their use is allowed under the fair use clause of the Copyright Law. Design, my original artwork or photography as well as JDR interviews and book club discussions however are copyright © 2004-2013 JohnnyDeppReads.com. Contact: admin@johnnydeppreads.com
Please note that JohnnyDeppReads.com is not associated with any other sites, blogs, twitterpages, etc other than the ones posted at the top of this page (JDR blogs, etc.). Please report any abuse to admin@johnnydeppreads.com