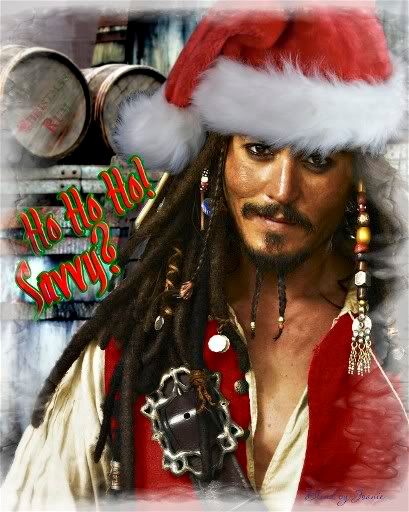 JohnnyDeppReads - a place to discuss the news, books, plays, projects and materials relating to the works and interests of multi media artist Johnny Depp.
With respect to Mr. Depp we ask that no identifying images of his children be posted here.
JDR Guidelines
**I started JohnnyDeppReads so we would have a place to discuss Johnny, his works and interests that is free from gossip, fighting and overly suggestive posts and a place that respects Johnny, his family and his privacy. Judging by our tremendous growth it confirms to us that there is a place in the Johnny "world" for us here at JDR. We are here to have fun and visit about someone we all respect and admire.

**To make sure that everyone stays on the same page, I've put together some basic JDR Guidelines. I encourage everyone to please give them a read. If you have any questions please feel free to PM me or email me at admin@johnnydeppreads.com.

**We no longer allow the use of Johnny's name in any member name. You will be asked to submit an alternate name.

**No unobscured pics of Jack and/or Lily Rose unless they are approved by Johnny. Please use common sense when posting pics of Johnny and /or Vanessa if the kids are in the photos, please be sure the faces of the kids are cropped off, hidden or obscured in some fashion. Main stream publications and television shows now regularly publish their photos, and it is getting almost impossible to avoid them or refrain from linking to them when that means we could therefore not link to People Magazine, LA Times, or any television station for example.

**Please don't provide information regarding the location of Johnny's homes, offices and family's homes or links to them or where they can be found. Please respect all aspects of Johnny's personal and professional life.

**No flaming, personal attacks, trolling, etc. against anyone. This is a drama free site so please don't post just to be inflammatory.

**We try to stay within the boundaries of a PG 13 arena. Sometimes with book and film discussions it is difficult due to the subject matter and some variance will occur. Also quotes by Johnny and his friends are often very *colorful*, a simple alert or warning of adult language is appreciated. Book and film discussions of an *adult nature* are always labeled as such.

**No spamming or hot linking. Do not use the member list for emailing/ solicitation purposes.

**Please keep siggys a reasonable size please.

**Because of problems with spammers all new members' posts will be moderated for a time. A moderator may not always be online, so please be patient. For the same reason, newbie members are also unable to use the PM and Email system. I'm sorry for the inconvenience. Restrictions are removed at the discretion of the admin/mod staff and can be put back in place at any time.


**We all love to share. But please, don't post on sites that don't share with us. We'll gladly share with them if they share with us. We all love Johnny and want to share the goodies! Please do remember to credit JDR with ANYTHING you share on other boards with only one exception: We ask that you respect our JDR "exclusive news items, scans or pics, etc." and do not repost them elsewhere. Please always post only a link that brings them back to JDR. I value all of my industry sources, studio liaisons and reps and work hard to follow all of their requests. Please contact me with your questions.

**Please do not share any videos from JDR on video sharing sites, such as youtube and any others without the permission of the person posting/creating the video.

** On JDR we try to respect all copyright laws and therefore we are unable to allow you to post photography studio photographs that have not been scanned from a magazine or newspaper article. That means, NO PHOTOGRAPHS TAKEN DIRECTLY FROM A PHOTOGRAPHER'S OR AGENCY'S ONLINE PORTFOLIO WITHOUT HIS/HER/THEIR PERMISSION. Where possible please credit the magazine from where the scan originated.
ANY PICTURES FOUND CARRYING A 'CORBIS' or 'WENN' TAG WILL BE REMOVED IMMEDIATELY. Linking back to any news site is preferred.

**No reposting of JDR author interviews. I work to stay within the parameters that each author and his/her agents set. I get these interviews myself. Please do not cause us to lose their respect and/ or their interview.

**Please be a good neighbor in the Johnny community by naming the source of info that you post or share here on JDR to the best of your ability. If you don't know where something came from, just please say so.

**If I am able get tickets to an event, admission to a red carpet area or invitations to a premiere I will post the availability.

**No text abbreviations or IM chat talk. Please try to remember to use proper spelling and standard punctuation and capitalization.

**We have members and guests from over 121 countries, and many people here who's first language is not English. Please be as patient and supportive of them as you would want them to be of you, if you were posting in another language using translator programs. Johnny is loved by people all over the world and we gladly welcome everyone here at JDR.

**Please do not post pirated materials or unapproved behind the scenes pics. I don't like being on the wrong side of the studios. They can get extremely cranky.

**Please remember to put "spoiler" in the subject line of posts that contain plotline spoilers, some people want to be surprised when they see the movie. Go figure!

**Silly, redundant or questionable posts will be deleted with no explanation. It's moderator judgment about deleting posts and decisions are final. We have several moderators here and we all work and have families outside the cyber Johnny world and we are all here to make sure that everyone has fun and has a good time. Have a question? Contact us. We are happy to help you.

Guidelines can be amended and updated without warning by admin.

Thanks for taking the time to read our guidelines!
NOTICE: This site is maintained and updated by its owner, site moderators and fans of actor Johnny Depp, and is in no way affiliated with Mr. Depp, his family, agents or company. Copyrights and trademarks for the films, articles, music, books, photos and other promotional materials are held by their respective owners and their use is allowed under the fair use clause of the Copyright Law. Design, my original artwork or photography as well as JDR interviews and book club discussions however are copyright © 2004-2013 JohnnyDeppReads.com. Contact: admin@johnnydeppreads.com
Please note that JohnnyDeppReads.com is not associated with any other sites, blogs, twitterpages, etc other than the ones posted at the top of this page (JDR blogs, etc.). Please report any abuse to admin@johnnydeppreads.com